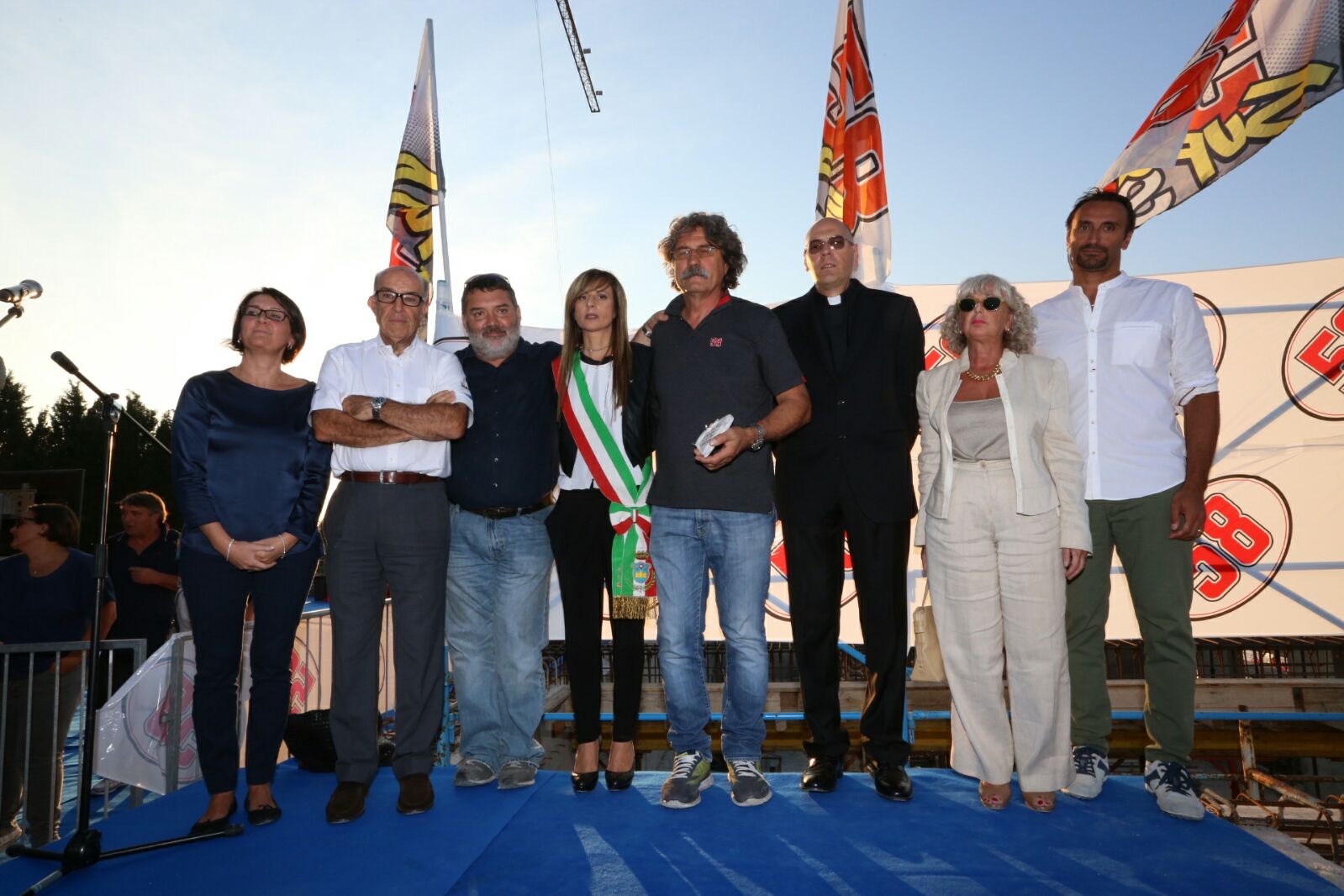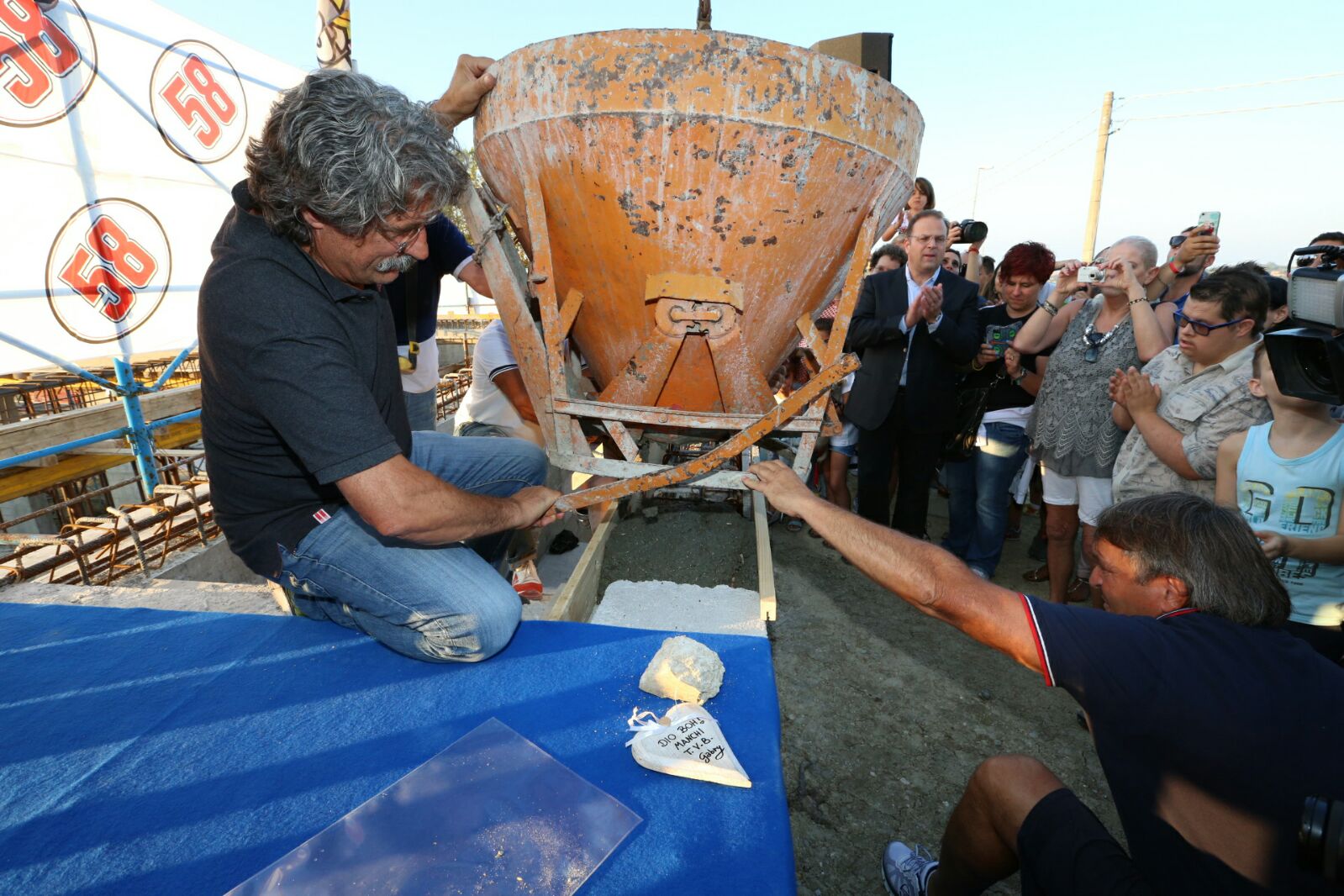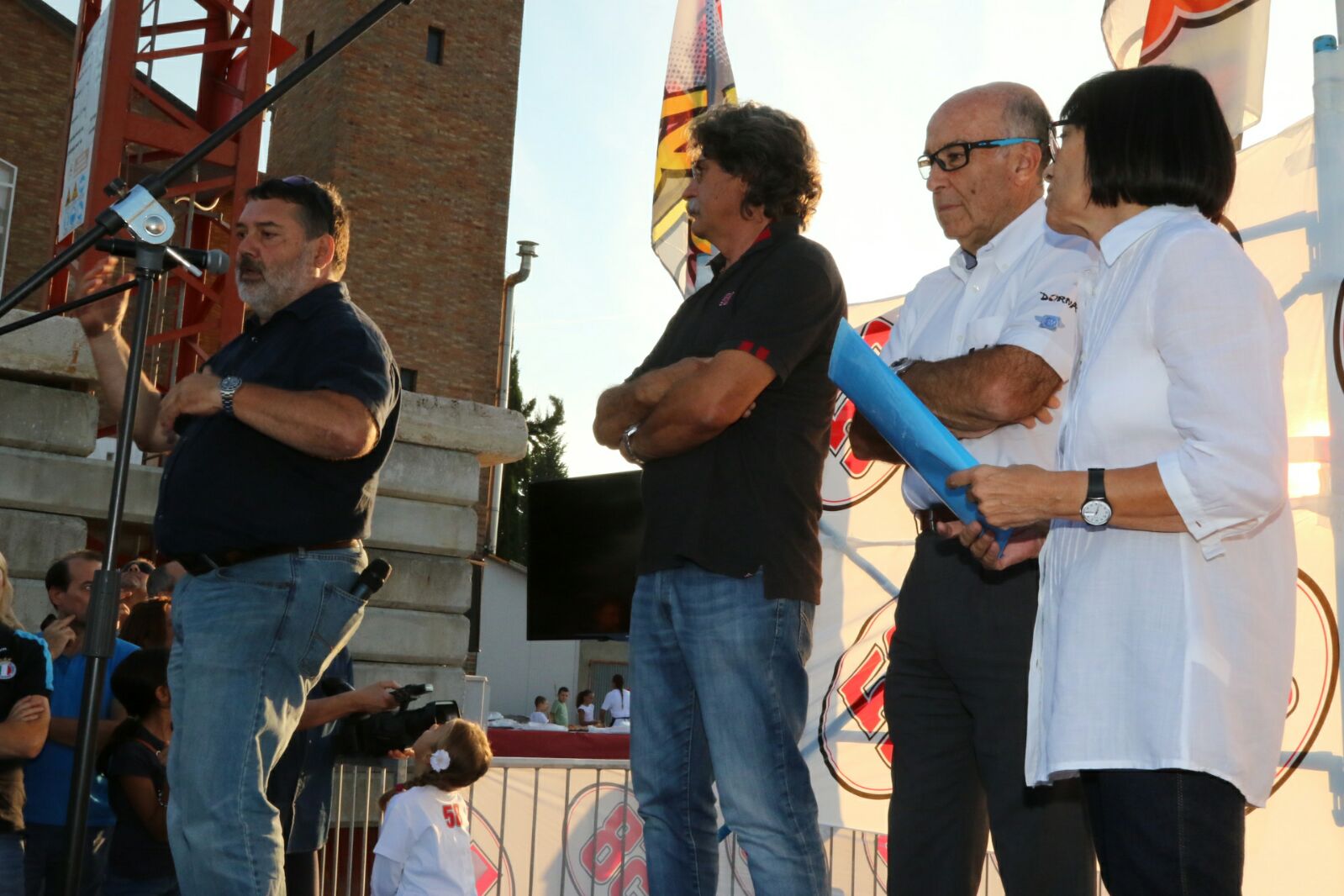 "I thought you were not so much!". Thus began Paolo Simoncelli yesterday afternoon, visibly moved, in front of hundreds of fans and friends who had gathered on the hill of Coriano, in Sant'Andrea in Besanigo for the laying of the foundation stone of the Home for disabled children entitled to Sic - Marco Simoncelli.
It is a familiar air breathed, festive, but also of pain, in memory of a pilot sample disappeared five years ago, but he has left an indelible mark in the hearts of those who loved him and still love him.
"Today I want to show to those who believed in us that they were right. - said Simoncelli - I'm thinking to Mrs., who every month, for five years, sent € 5.80 to the Foundation, but also to large companies that give bigger numbers. I want to prove that you can do good".
Among those present we mention Carlo Pernat, who first had the idea of establishing the Foundation, Carmelo Ezpeleta, CEO of Dorna. Present, in addition to designers Polistudio A.E.S., also Sic historical sponsors, first among all San Carlo who in recent years has launched major actions to support non-profit organization. There was also Paolo Beltramo, legendary MotoGP commentator and a great friend of Sic. And it was Beltramo to read the parchment written for Marco from his parents.
The ceremony ended with the blessing of the cornerstone, in which the words written by mom Rossella and dad Paolo for their Marco will remain forever preserved. A copy of the full text will be shown on the outer wall of the shelter, the 'Marco Wall'.
Among those present also the mayor of Coriano, Domenica Spinelli. "Marco has changed the history of Coriano - said - bringing Coriano in the world and now the world looks to Coriano through the works of his foundation".
Learn more about the project "Santa Marta"
Watch videos:
Il lascito di Simoncelli - Mediaset Sport
Studio Aperto: Nel nome del Sic
CORIANO: Posa della prima pietra del centro disabili intitolato a Marco Simoncelli - Teleromagna