LEED Services
---
Polistudio's interest in energy and environment related issues has taken our company to become a GBC (Green Building Council) Italy associate in January 2012. Furthermore, we have participated in the Technical Commissions charged with the drafting of the Council's manuals and have been inducted to the Council's board, thanks to the activities of the Engineer Stefano Ferri, as member of the Address Council.
We offer our customers advisory and assessment during the LEED certification process for the their projects.

LEED Green Building Rating System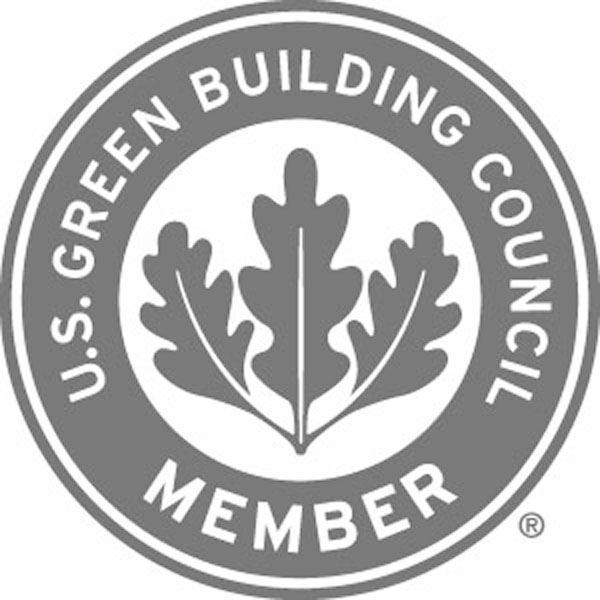 The LEED Green Building Rating System is a certification system for the design, construction and operation of green buildings. These buildings need to be healthy, energy efficient, of low environmental impact and generally sustainable from the social, economic and wellness points of view.
The Leadership in Energy and Environmental Design (LEED) was developed by the US Green Building Council (USGBC) and is applied in over 100 countries worldwide. The USGBC is a non-profit organization born in 1993 and currently counts over 11,000 members.

Sustainability
With a global approach, LEED promotes and develops sustainability, recognizing valuable buildings fomr the social, environmental and health points of view.

Why choose the LEED system
In the last ten years, the LEED system has certified both new and existing buildings, neighborhoods and houses, reaching over 9.8 billion square meters of certified surface in 135 countries.
Which are the project's certification parameters? The uniqueness of the project is evaluated and measured, following a continuous improvement cycle. This process allows the LEED system to guide innovation and expand its influence in all market sectors and geographical boundaries.
To design by LEED criteria means to reduce:​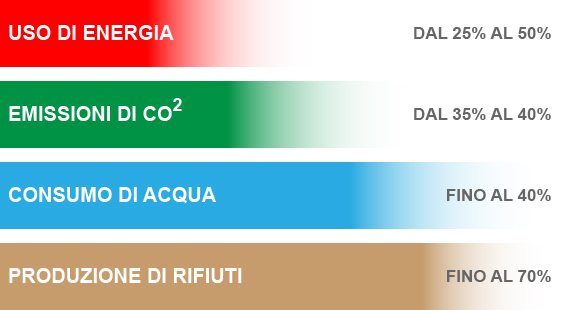 A LEED certified building offers a competitive advantage for the owner, in addition to offering a healthier workplace for its occupants.
LEED contributes to create healthier and more comfortable office spaces, with a consequent improvement in productivity with a limited cost.

With LEED:

- Lower operations and maintenance costs;
- Better commercial opportunities;
- higher comfort levels;
- higher productivity levels;
- increased revenues and return on investments.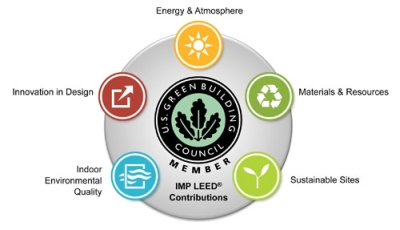 LEED offers the following sytems:
LEED for New constructions and retrofits
LEED for schools
LEED for core and shell
LEED for existing buildings
LEED for neighborhood development
LEED for commercial interiors
The LEED protocol

LEED standards indicate the requirements to construct sustainable buildings, both energy and environment wise, controlling all the resources used during the building process. The LEED certification system represents a flexible framework that allows the design and construction groups involved to evaluate which strategy best optimized the relation between the building and its surrounding context (for more information please visit www.usgbc.org and www.gbcitalia.org).

The LEED BD+C v4 NC rating system is divided into 8 sections:

• LT Location and Transportation);
• SS Sustainable Site;
• WE Water Efficiency;
• EA Energy and Atmosphere;
• MR Materials and Resources;
• EQ Indoor Environmental Quality;
• I Innovation;
• RP Regional Priority.

Each area is composed of a variable number of obligatory requirement and optional credits.

There are four certification levels the building may obtain:

• LEED Certified (Base): if the total points obtained are comprised between 40 adnd 49;
• LEED Silver: if the total points are comprised between 50 and 59;
• LEED Gold: if the total points are comprised between 60 and 79;
• LEED Platinum: if the total points are 80 or more.

In order for the building to be certified, the designs need to satisfy all the requirements and a certain number of optional credits that make up the final points acquired.

A "green" building certified with the "LEED Standard" is not only beneficial to the environment, but also for itself, for its users and its investors.
Some projects:
Office Building
This new building designed by Polistudio AES is the first LEED BD+C v4 NC certified building in Italy.
Ownership: reserved
Location: Bologna
Net Building Area: 5.800 m²
Rating System: LEED v4 BD+C NC
Year of registration: 2014
LEED AP BD+C: arch. Paola Moschini – Macro Design Studio
Commissioning Agent: Studio Vio
Architectural, structural and MEP designs: Teco+, POLISTUDIO A.E.S.
---