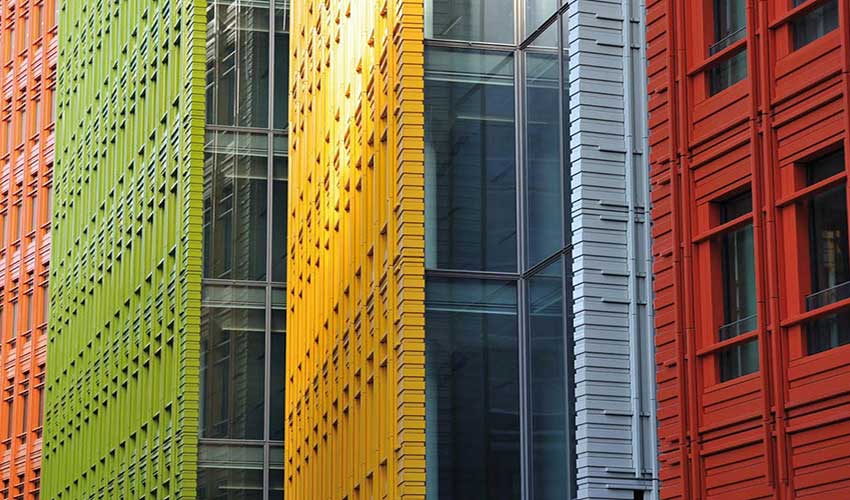 Also this year the newspaper "Il Sole 24Ore" has released the long-awaited ranking of the main architecture firms in Italy compiled by prof. Aldo Norsa of Guamarì.
The ranking is based on the 2016 financial statements and sees a change in the summit, no longer Renzo Piano Building Workshop, but the Studio One Works, by Leonardo Cavalli and Giulio De Carli, with a turnover of 20.8 million euro.
In the rankings, it emerges that growth has mainly been the biggest studies thanks to the activity abroad.
In the Emilia Romagna Region, only 4 studies are present in the first 50: Mario Cucinella Architects, Open Project, Polistudio AES and Iosa Ghini Associati.
Polistudio A.E.S. it is at 31th place, it has gained two positions compared to the previous year and we hope to rise further in the ranking. In fact, after a long period of contraction of the real estate market, we are faced with important growth prospects, not only with regard to turnover, but, in general, with reference to the orders acquired.
Thanks to a qualified presence of the study in Italy, consolidating important collaborations with prestigious clients, effectively integrating different specialized skills, aiming to involve young designers in the study team, we are now in a position to look confident in the future, confirmed in the road undertaken and aware of the need to never give up.
1. One Works
2. Renzo Piano Building Workshop
3. Lombardini22
4. Cremonesi Workshop
5. Pininfarina Extra
6. Gpa
7. Hydea
8. Citterio ­Viel & Partners
9. Citterio ­Viel & Partners Interiors
10. Studio Urquiola
11. David Chipperfield Architects
12. General Planning
13. Progetto Cmr
14. Matteo Thun & Partners
15. Archea Associati
16. Starching
17. Design Group Italia
18. Mario Cucinella Architects
19. Lissoni Architettura
20. Open Project
21. Architetto Michele De Lucchi
22. 5+1 AA
23. Zuccon International Project
24. Tekne
25. Hangar Design Group
26. Lissoni Associati
27. Piuarch
28. Massimiliano e Doriana Fuksas Design
29. Chapman Taylor Architetti
30. Aegis Cantarelli & Partners
31. Polistudio Aes
32. Fuksas Architecture
33. Land Italia
34. Genius Loci Architettura
35. Iosa Ghini Associati
36. Destudio
37. Archest
38. J+S
39. Fortebis
40. Schiattarella Associati
41. Abdr Architetti Associati
42. Alberto Izzo & Partners
43. Studio Marco Piva
44. Goring & Straja Studio
45. Beretta Associati
46. Asa Albanese
47. Francesco Paszkowski Design
48. Carlo Ratti Associati
49. Officina Italiana Design
50. Dordoni Architetti
Read the article of the newspaper Il Sole 24 Ore