Our history
---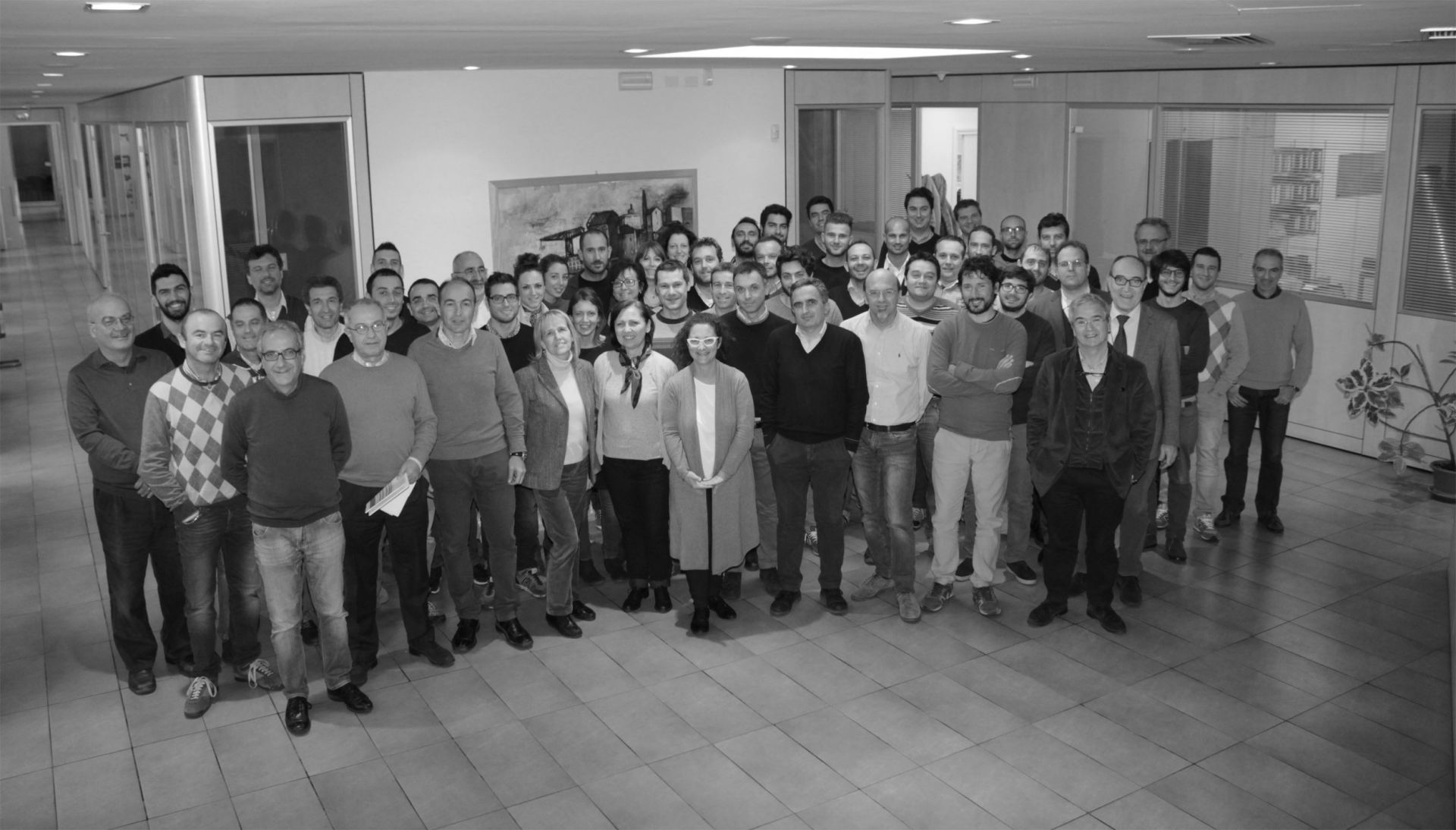 The idea of taking a professional activity in an associated study started in the early 1970s among a group of friends united by a supporting activity to a mission in Brazil and an operative friendship lived in Rimini society. Mario Seguiti was at that time a technician of the Civil Engineers in Rimini and suggested to join together under the name of POLISTUDIO. He offered young engineers and architects the spaces and professional contacts necessary to start a new activity, which from that time up to now, has been developing and increasing without any interruptions.
After the first works dedicated to the Brazilian mission (1970-71), POLISTUDIO formally started its professional and common activity in 1972. The first three technicians were Seguiti, Amati and Mingucci then a young accountant, Mario Righini, joined them. He has always been the Managing Director and animator of the office.
The creation of the professional association took place ten years later, in January 1981, with the constitution of POLISTUDIO as a Technical Associated Study of Architecture and Engineering. By the Summer 2004 this reality had been increasing in partners and collaborators so much that it needed a new seat and a new partnership, therefore it became POLISTUDIO A.E.S. - Engineering Society S.r.l.
The operative structure of POLISTUDIO A.E.S. is organized in Departments which work as an organic and interdisciplinary unit, dealing with architectural, structural and installation planning, security co-ordination, surveys and cadastral dealings, urban infrastructure, work supervision, inspections and accountancy. The main characteristic of this partnership has always been based on multidisciplinary skills and a wide range of employed professionalism; it allows to supply services in the fields of architecture and engineering with the necessary flexibility to interact with national and international partners.
The spirit of the first times has been widely tested in every day contradictory work reality of their profession, but it is still present in the study and in all the partners. They have accepted the challenge of a continuous change in our society and tried to convey its warmth to the people with whom they work.
New corporate structure
From 31st October 2018 eng Alberto Casalboni is the new president of the company. From 2013 to 2018 eng. Stefano Ferri was president, succeeding in order to Roberto Grotti, Roberto Mingucci and Stefano Matteoni.
A look beyond the crisis
The change in the situation of the Italian market has contributed to the maturation of new ways of thinking about work, considering new scenarios. The focus on redevelopment area, the subject of energy and sustainability (with international standards), the application of new technologies, the use of innovative methods (B.I.M.) and the collaboration with new partners are some examples of a restart, of a different look and of more awareness to the current reality.
Look at the organization chart
---
---